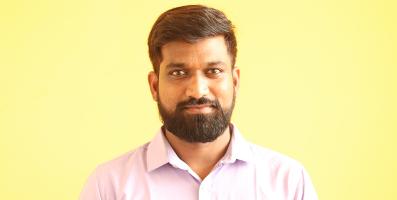 Amaresh is a Research Associate – Engineer at Centre for Policy Research, New Delhi and is currently working in the project Scaling City Institutions for India (SCI-FI) initiative. He his Leading technical efforts in supporting UNICEF Dhenkanal project on pilot SLWM in Odisha.
He holds a BE degree in Civil Engineering and Masters in Environmental Engineering both from Visvesvaraya Technological University (VTU), Belagavi. Additional he has also completed his Post Graduation Programme in Developmental Leadership from Indian School of Development Management (ISDM), Noida.
He started his career as Senior Environmental Engineer with Tide Technocrats Pvt Ltd, where he worked on various sections (Design, Micro-planning, and Project Management consultancy) of Solid Waste Management projects across Karnataka under Swachh Bharat Mission (SBM) and Smart City projects. He worked on the design of 550 TPD Composting Plant and Micro-planning for Mysuru City Corporation under SBM which provided technical solution from cradle to grave for Managing Solid Waste. He got his major turnaround when he was designated as Project Engineer in the Sanitation department of the same company which later went on to build three Thermal Fecal Sludge Treatment Plant (FSTP), first of its kind in India. These treatment plants served society by treating fecal waste and enriching the environment directly.
Being one of the participants in the Reinvented Toilet Expo, Beijing allowed him to meet the pioneers of the sanitation sector. This experience made him focus his mind to work on sanitation. He worked on the technology, sustainability, management, to provide a safe and hygienic environment for all the communities of the society. He also worked in improving rural and school sanitation. During graduation days he had worked on solving various practical problems which had an enormous effect on the environment like removal of oil and grease waste from wastewater, and removal of chromium. His experience in leading all these projects helped him understand the diversity and challenges of the communities of people which enforced his belief to work for the upliftment of society by giving engineering a Humanitarian Touch.