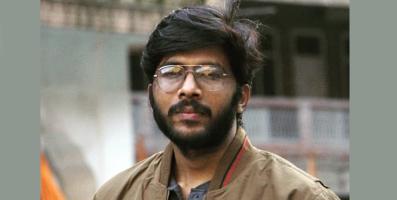 Ar. Vishnukanth Annam was a Research Associate (Urban Planner with Architecture background) at the Centre for Policy Research to support Scaling City Institutions for India (SCI-FI) initiative in Odisha. His work focuses on developing slum free and slum proof plans at the city level and provide inputs to develop a state level toolkit for preparing such plans across the state.
Vishnukanth is a stepping professional with practical experience in the field of Urban planning. Before joining CPR, He worked with various Government agencies such as Public Works Department – New Delhi, Directorate of Urban Local Bodies – Jammu and Kashmir and Directorate of Urban Development – Himachal Pradesh, Non-Government and private organisations in Business Development related and many projects, to name some, Integrated City Development plans for towns in Jammu and Kashmir, EIA and SIA for W2E plant in Aligarh, Implementation of Solid Waste Management rules 2016 in Himachal Pradesh, AMRUT training programmes, GIS based master plan preparation, DPR's for solid waste processing facilities and SMART city projects.
His professional affiliations are with the Council of Architecture (India) as a registered architect and Institute of Town Planners, New Delhi (India) as an Associate member.
Vishnukanth Annam was trained as an Architect at the School of Planning and Architecture, Vijayawada and holds a Master's degree in Urban Planning from School of Planning and Architecture, New Delhi.