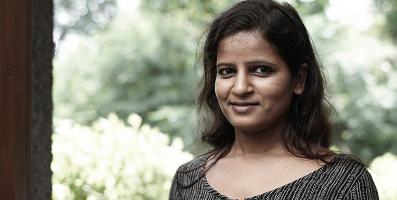 Deepti was a Research Associate at CPR and was working with the 'Scaling City Institution for India' (SCI-FI) project. Her work focused on sanitation value chain, onsite sanitation system and faecal sludge management. She was exploring a tenable understanding of various challenges for universal access to safe and sustainable sanitation.
Her Master's thesis focused on 'Caste based segregation in Urban India: A comparative study of Census 2001 and 2011'. During her academic intern at the Indian Institute of Management (IIM) Ahmedabad, she worked on two project – 'the Economics of Segregation: The Case of Hyderabad City' and 'the growth of Cities in India 1901-2001'. She also interned at Hyderabad Urban Lab where her research study focused on demographic study of slum and access to basic services through secondary data.
Previously, she has worked in the water and sanitation sector in Delhi as a Communication Specialist where she was a part of various international projects including Japan International Cooperation Agency (JICA)-funded projects and river cleaning projects. During her tenure, she worked on water and wastewater services in the city including informal settlements, marginalised and vulnerable section of the society and engaged herself with all the stakeholders in the sector.
She has earned her Post Graduate degree in Public Policy and Governance from Tata Institute of Social Sciences with specialisation in Urbanisation. She also has a Post Graduate Diploma in Advertising and Public Relations from Indian Institute of Mass Communication, New Delhi.