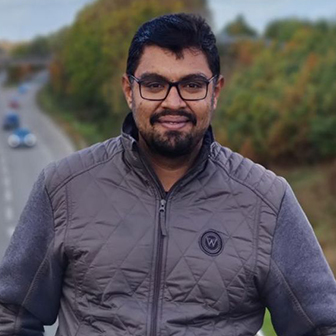 Irfan Ulla Shariff is a Senior Research Associate and State Co-Team Lead in Urban Rural Convergence for FSM and PWM for the state of Odisha. This project is an initiative under the Scaling City Institutions for India (SCI-FI) at the Centre for Policy Research (CPR).
Prior to joining CPR, Irfan has worked as Project Engineer at CDD (Consortium for DEWATS Dissemination) Society, during his tenure he was associated in various projects particularly involved in designing and execution of numerous DeWATS (Decentralized Wastewater Treatment System), FSSM (Faecal Sludge and Septage Management) and Water Body Rejuvenation (WBR) projects in different parts of India. To outline some of his contributions on Water Body Rejuvenation projects, he has extensively worked on the Design and Execution of India's first 1MLD Decentralized Wastewater Treatment System project for Mahadevpura Lake, Bengaluru.
He also worked as Assistant Professor in Department of Civil Engineering at H.K.B.K College, Bengaluru and prior to this he worked as a Project Site Engineer where he has extensively worked on many design and implementation of Urban Infrastructure Projects.
Irfan holds a dual Post-Graduate degree in MS Advanced Water Management from Cranfield University, Bedford, UK and M.Tech in Environmental Engineering from Visvesvaraya Technological University, Belgaum with a graduate degree in Civil Engineering from University Visvesvaraya College of Engineering, Bengaluru.