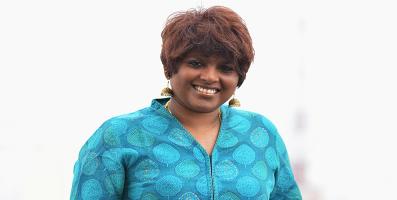 Mallika Joseph is Visiting Fellow at CPR. Being part of the international relations and security team, her focus is on security sector, human security, conflict prevention and peacebuilding, regional architectures and global governance. She currently serves as Policy Adviser and Asia Pacific Regional Coordinator at The Hague based Global Partnership for the Prevention of Armed Conflict (GPPAC). She is a Senior Fellow at Women in Security, Conflict Management and Peace (WISCOMP).
Prior to joining GPPAC in January 2018, she was Professor and Head at the Department of National Security Studies, Central University of Jammu, Jammu and Kashmir. Earlier, she was the Executive Director of the Regional Centre for Strategic Studies (RCSS), Sri Lanka, from January 2012 until December 2014, and before that was the Director of the New Delhi based Institute of Peace and Conflict Studies (IPCS). She also served as the Deputy Director at the Australia India Institute @Delhi, a subsidiary of the University of Melbourne, Australia in 2015-2016.
Mallika specializes on security sector reform (SSR) and is one of the 24 experts selected worldwide and inducted into the UN Roster of SSR Experts in 2009; she is one of the two experts from Asia to have made it to the UN Roster in 2009. Between January and September 2011, she was with the Geneva- based International Security Sector Advisory Team (ISSAT) of the Democratic Control of Armed Forces (DCAF) designing, planning and delivering courses on SSR to senior practitioners. Earlier in 2006 and 2007, she was part of the five member high-level technical team from UK to Guyana that offered assistance in SSR programming in the country.
She has a PhD in international relations and has worked on various issues relating to South Asian security. Some of her recent books/edited volumes include – Rise of China and India: Implications for the Asia Pacific; India's Economic growth: Opportunities and Challenges for the Region; Demography in South Asia: Implications for the Regional and Global Political Narratives; and Reintroducing Human Security in South Asia