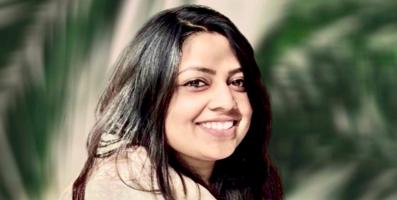 Prakriti Prajapati is a research associate at CPR's Transboundary Rivers, Ecologies, and Development studies programme, and supports the research and outreach activities of the MoWR (Ministry of Jal Shakti, Government of India) Research Chair – Water Conflicts and Governance. She is researching the political, economic and institutional aspects of water management with particular reference to federal river water governance issues in India. Her wider research interests include political epistemologies of water in Asia, moral limits of policy decisions and everyday practices of Indian water bureaucracies.
Prakriti teaches professional ethics and social responsibility to senior undergraduates as guest faculty at the Indian Institute of Technology (IIT) Delhi, and has co-authored a book chapter in the first edition of the Routledge Handbook of Development Ethics.
She holds a degree from Lady Shri Ram College for Women, and a masters from the TERI School of Advanced Studies, both in Economics.