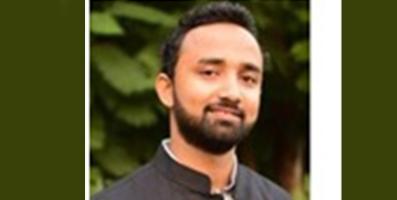 Ram Kumar Dan is a Research Associate with a specialization in Environmental Planning. Under JAGA Mission: Transforming Slums to Liveable Habitats, he has been appointed as a Research Associate -Urban Planner (GIS) to support the SCI-FI initiative in Odisha. His roles and responsibilities include spatial data analysis and data management for decision making, project planning, phasing and implementation under JAGA Mission.
He has over six years of professional experience in Government Advisory for implementation of Central and State sponsored Schemes at the ULB and State level. He has worked with Rajkot Municipal Corporation for implementation of affordable housing missions for slum free cities such as Rajiv Awas Yojana and later on Pradhan Mantri Awas Yojana- Housing For All (Urban) wherein he was involved in preparation of Slum Free Action Plan for Rajkot city which involves identification of Slum population, housing demand assessment, Focused Group Discussion, project phasing and implementation structure etc.
He has also worked with the Andhra Pradesh Urban Finance & Development Corporation, Guntur, Andhra Pradesh, wherein he was involved in the implementation of AMRUT Mission in the state.
He holds a Master degree in Urban Planning from CEPT University. He also holds a Master degree in Geography from Delhi School of Economics, Delhi.