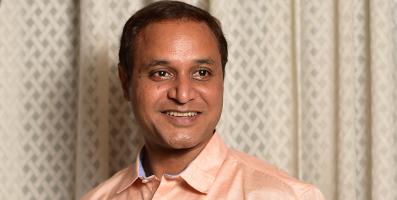 Sunil Mishra is presently working with CPR as a Project Coordinator, based in Dhenkanal district, Odisha. He has been working closely with the district administration, Dhenkanal municipality, UNICEF Odisha and other stakeholders on Fecal Sludge Management.
Prior to joining CPR, he worked as a Technical Consultant- Water, Sanitation and Hygiene (WASH) on behalf of UNICEF Odisha. Posted at the District Water & Sanitation Mission (DWSM) in Angul district, he provided technical support to DWSM on implementation of Swachh Bharat Mission (Gramin). Further, he facilitated WASH in schools in the district in coordination with the Education Department, Government of Odisha.
Mishra has worked extensively in different countries like India, Cambodia and the United Kingdom for almost two decades with international agencies including Action Aid, Handicap International, ADRA International, UNICEF, specifically with vulnerable groups such as Persons with Disability, children, the old, and disaster survivors. He has authored a book titled, Voices of the Voiceless, which contains case studies and accounts of excluded persons (including persons who are HIV+, disabled and refugees) from his past work experience in Jagatsinghpur district, Odisha.
He holds a Masters degree from the University of Stirling, Scotland and also holds a degree from the Tata Institute of Social Sciences (TISS), Mumbai.