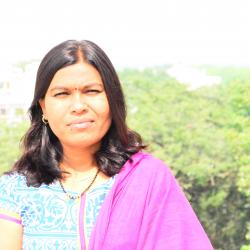 Swapna leads the PAISA work in Madhya Pardesh. Her primary focus is on planning, budgeting and monitoring the PAISA survey. She also maintains AI's network in the field, especially with government officials, and provides field support in disseminating AI's knowledge products.
She started her career with Pratham as a District Coordinator in 2003, and joined ASER in 2008 as a Coordinator. She was responsible for training, surveys, and operations.
Swapna has a Post Graduate degree from Amravati University, Maharashtra, and a Certificate course in Communication, STATA and statistics from the ASER Center.