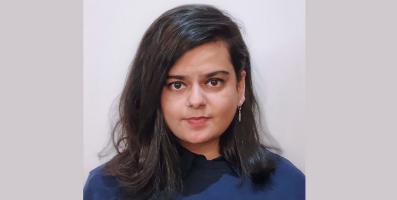 Trisha Pande is a Research Associate at the Land Rights Initiative (LRI), CPR. Her interests lie at the intersection of public policy, human rights and development studies. Previously, she has worked at The Dialogue, on issues around data protection and privacy, online safety and the telecom sector in India. Her work in the technology policy space allowed her to understand the big data gender gap through a feminist perspective, and also to find solutions to the problem of Online Gender Based Violence (OGBV).
Prior to joining The Dialogue, she has interned at organizations such as The Wire, Charity Science Health, Centre for Civil Society and Oxford University Press (India).
Trisha holds a BA (Hons) in Sociology from Lady Shri Ram College for Women and a Masters in Public Policy from St. Xavier's, Mumbai.