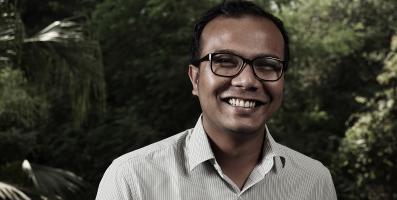 Aditya Bhol was a Senior Research Associate at Centre for Policy Research, New Delhi and is currently working on the project "Scaling up Urban Sanitation Infrastructure and Services in India (SCI-FI) for Sanitation" and "Project Nirmal". His research interests pertain, primarily, to economics and sociology, and specifically development economics and resource management.
He has worked with various research organizations displaying his fervor and zeal to persevere in the stream of socio-economic research. His master's thesis focused developmental dilemma in Orissa, regarding the conflict between tribes and development projects. He has worked with the Institute for Economic Growth (IEG) and worked on the project 'Food Security Problem in the Hindu Kush- Himalayan Region due to Climate Change' for ICIMOD. He was an Academic Intern at the Indian Institute of Management- Bangalore (IIM-B), and assisted professors in Managerial Economics, Game Theory, Industrial Organizations and Strategic Behavior, and did research on 'Adaptation to Climate Change in Rural India: Evidence from Chittradurga District in Karnataka State'. He has worked with Arun Mohan, Senior Advocate of Supreme Court of India, on his book on Rent Control Regime and its Implications on the Housing Market.
Under the SCI-FI Sanitation project, he has been working on case studies of Puri (Odisha) and Brazil, economic impacts of inadequate sanitation in urban India, inequalities in access to sanitation across different wealth quintiles in India, and is interested in working on a comparative analysis between rights and programme based approaches to service delivery.
He pursued his Bachelor's in Economics from B.J.B. Autonomous College, Bhubaneswar, and Master's in Economics from Gokhale Institute of Politics and Economics, Pune.