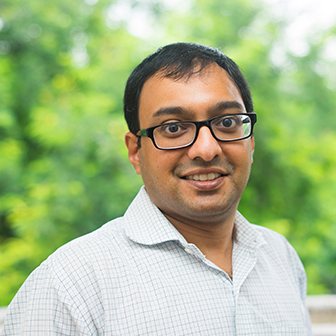 Ananth Padmanabhan was a visiting fellow at the Centre for Policy Research. His research interests were in the fields of technology policy, intellectual property rights, and innovation scholarship. He has authored a leading treatise, Intellectual Property Rights: Infringement and Remedies (LexisNexis, 2012), and co-edited an important volume, India as a Pioneer of Innovation (OUP, 2017).
Over the past few years, he has critically examined the policy implications of a wide range of technologies and solutions including digital identities, blockchain, civilian drones, gene editing, and electric mobility, with special focus on ease of innovating in India. His chapter on Big Data in a forthcoming volume on Regulation in India: Design, Capacity, Performance (Hart Publishing, 2019), is part of a continuing initiative to examine the public law and regulatory dimensions of new technologies. It builds on his understanding of the Indian State and the Supreme Court within the constitutional context, explored through chapters in Rethinking Public Institutions in India (OUP, 2017), and the Oxford Handbook of the Indian Constitution (OUP, 2016). He engages in broader public conversations on the impact of technology through his opinion pieces in ThePrint, Livemint, Indian Express, and other print / new media.
Previously, Ananth worked with the Carnegie Endowment for International Peace, New Delhi, starting their technology policy research initiatives in India and the Global Technology Summit in Bengaluru, an annual forum for stakeholder conversations on technology policy. He has practiced law in the Madras High Court and taught at several institutions including the National Law University, Jodhpur, and the National Law School of India University, Bengaluru. He holds a master's degree in law from the University of Pennsylvania Law School and is presently completing his doctoral thesis on digital copyright at the same institution.