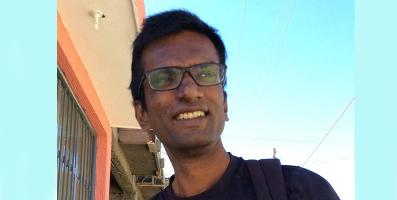 Antarin Chakrabarty was a Associate Fellow and State Team Lead, JAGA (Odisha Liveable Habitat) Mission at the Scaling City Institutions for India (SCI-FI) initiative at the Centre for Policy Research. A city planner by profession, Antarin likes to operate across the worlds of professional practice and the academia. Prior to his work at CPR he worked on the technical development of digital tools for spatial decision making and participation at GIZ, India and as an advisor to the Housing & Urban Development Department, Government of Odisha in the planning and execution of the Odisha land rights to slum dwellers initiative.
He also worked as Assistant Professor of planning at Mekelle University, Ethiopia where he taught and undertook research on the Ethiopian affordable housing program. Antarin is deeply interested in the use of innovative participatory methods in addressing issues of urban poverty, decentralised governance and community engagement in planning. He is an opensource enthusiast and an ardent supporter of the use of opensource GIS software and spatial data in urban planning and data analysis.
Antarin received his PhD and MSc in urban ecological planning at the Norwegian University of Science and Technology (NTNU), Trondheim and his bachelor in planning at the School of Planning and Architecture, Delhi.