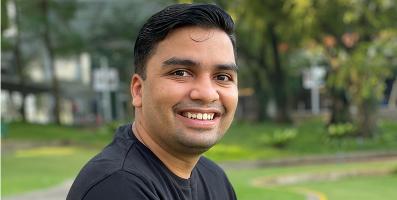 Gaurav Mittal is a Senior Research Associate at CPR. His research focuses on small cities in India, and his research interests include urban governance, public transport, comparative urbanism, political economy, and southern theory. At CPR, he is currently researching urban governance transformations in India under the Government of India's Smart Cities Mission.
He has a PhD in human geography from the National University of Singapore (NUS). His doctoral thesis examines the political geographies of everyday mobilities in Dehradun and Shillong. Mittal also holds a master's degree in urban policy and governance from the Tata Institute of Social Sciences (TISS) and a bachelor's degree in architecture. In between these degrees, he has researched urban planning, housing, and governance issues in India and Sri Lanka at World Resources Institute (WRI) and Hyderabad Urban Lab (HUL).
Mittal also has a keen interest in teaching. He has taught urban studies, spatial planning, and environmental studies courses at NUS and Singapore University of Social Sciences (SUSS). He is currently teaching as an adjunct assistant professor at the School of Global Studies, Ambedkar University Delhi (AUD).