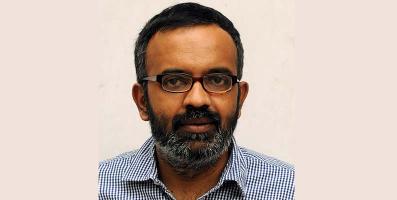 Harish Damodaran is a Senior Visiting Fellow at CPR. He is a journalist with nearly 30 years of experience as a field reporter and editorial analyst with the Press Trust of India, The Hindu Business Line and The Indian Express. Currently National Rural Affairs & Agriculture Editor with The Indian Express, his work and area of interest includes the farm sector, macroeconomics, business and social history.
Damodaran is the author of India's New Capitalists: Caste, Business, and Industry in a Modern Nation (Palgrave Macmillan/Permanent Black, 2008 and Hachette India, 2018) that looks at the evolution of India's capitalist class since Independence, specifically the widening of its social base beyond traditional mercantile communities. He is at present working on two books. The first one is a documentation case study of a regional 'new capitalist' enterprise that is India's largest private dairy company. The second one is a business biography of an 'old capitalist' and founder of India's third largest industrial house at the time of Independence. These two books seek to take forward India's New Capitalists, which won the Ramnath Goenka Excellence in Journalism Award under the Books (Non-Fiction) category for 2008-09.
Damodaran has been a Fellow of the New India Foundation, Bangalore (2004) and Visiting Scholar at the Center for the Advanced Study of India, University of Pennsylvania (Spring 2008).