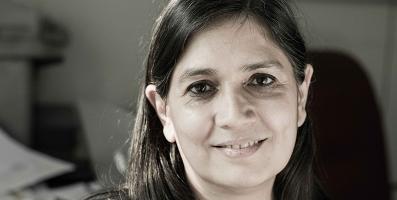 Kiran Bhatty is a Senior Visiting Fellow at CPR. She researches governance issues in elementary education, working to build systems of transparency, accountability, and community monitoring. She has focused in particular on developing a methodology for conducting social audits of the Right To Education Act (RTE) that includes finding local solutions through greater engagement with the lower bureaucracy.
Prior to joining CPR she was the national coordinator for RTE at the National Commission for Protection of Child Rights (NCPCR). Kiran has served as an education expert on a range of national and international projects, including the committees that established the guidelines for merging the Sarva Shiksha Abhiyan (SSA) with the RTE. She currently serves on the Advisory Committee for Data and Management Systems at the National University for Education Planning and Administration (NUEPA).
She is also involved with various civil society initiatives such as the Right to Food Campaign, the National Campaign for People's Right to Information, and the Indian Association of Women Studies.
Kiran Bhatty holds an MA in economics and an MPhil in development studies from the London School of Economics.