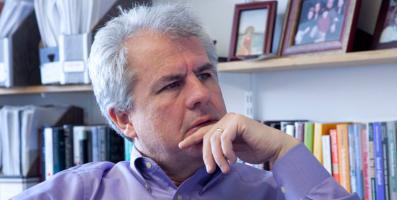 Lant Pritchett is a Senior visiting Fellow at CPR. He is a development economist from Idaho.
He graduated from BYU in 1983 and from MIT with a PhD in Economics in 1988. He worked with the World Bank from 1988 to 2007, living in Indonesia 1998-2000 and India 2004-2007.
He taught at the Harvard Kennedy School from 2000 to 2018 (on leave from 2004-2007, 2012-13, 2018-2019) where he was, at times, the Faculty Chair of the MPA/ID Degree program. He has published over a hundred books, journal articles, working papers with over fifty different co-authors and has over 38,000 citations on development topics from education to economic growth to state capability to labor mobility (and more). He is currently affiliated with Oxford's Blavatnik School of Government.