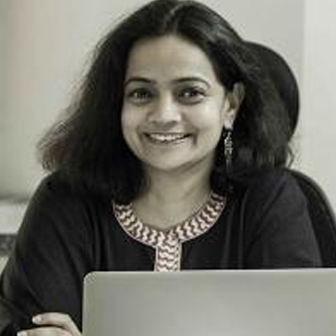 Lavanya Rajamani is a Visiting Professor at CPR, Professor of International Environmental Law at the Faculty of Law, University of Oxford, and Yamani Fellow in Public International Law at St Peter's College, Oxford. She researches legal issues relating to the environment (in particular climate change), international law, and human rights. She has authored or edited several books on international environmental law, is a frequent contributor to periodicals and academic journals, and has written reports and working papers for organisations including the International Law Association, the World Bank, and the UN Framework Convention on Climate Change (UNFCCC). She also serves on the editorial board of several international academic journals.Her recent co-authored book, International Climate Change Law (Oxford University Press, 2017), was awarded an American Society of International Law Book Prize. And, her Hague Academy of International Law course on 'Innovation and Experimentation in the International Climate Change Regime' is due to be published shortly as part of the Collected Courses of the Hague Academy of International Law/ Receuil des Cours.
Lavanya has worked on and analysed the international climate negotiations since 1998. Among other roles, she has served as a consultant to the UNFCCC Secretariat, as a negotiator for the Alliance of Small Island States, and as a legal adviser to the Chairs of Ad Hoc Working Groups under the FCCC. She was part of the UNFCCC core drafting and advisory team for the 2015 Paris Agreement. Lavanya has also advised many government and multilateral agencies, including the Indian Ministry of Environment and Forests, the Danish Ministry of Climate Change, the World Bank, and the United Nations Development Programme (UNDP). She also serves as a legal expert in several high-level informal climate dialogues, and has participated in BASIC Expert meetings.
Lavanya has taught at Queens' College, Cambridge, where she was a University Lecturer in Environmental Law, and Fellow and Director of Studies in Law, and at Worcester College, Oxford, where she was a Junior Research Fellow in Public International Law. She has taught public international law, international climate change law, international environmental law and human rights at Oxford, the Hague Academy of International Law, University of Aix-Marseille, Osaka Gakuin University, Ashoka University and the University of Bologna. She holds an LLM from Yale, a DPhil and BCL from Oxford, where she was a Rhodes scholar, and a B.A.LL.B. (Honours) from National Law School, Bangalore, which she completed at the top of her class, with several gold medals.