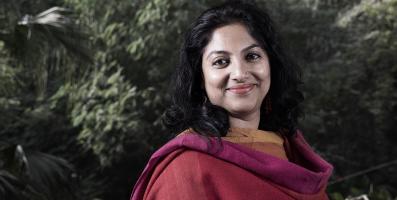 Mukta Naik, a Fellow at CPR, is an architect and urban planner. Her research interests include housing and urban poverty, urban informality, and internal migration, as well as urban transformations in small cities. At CPR, she focuses on understanding the links between internal migration and urbanisation in the Indian context.
Prior to joining CPR, she worked with micro Home Solutions on a number of community-based interventions to improve housing in informal settlements. Ms Naik has written widely in the print and digital media and has also run a market research and media services company. As trustee for a Gurugram-based NGO and a Board Member for a Netherlands-based Foundation, she is also deeply involved with community-based initiatives.
Naik is a graduate of the School of Planning and Architecture and has a master's degree in urban and regional planning from Texas A&M University. She is currently pursuing a PhD in Urban Development and Governance from the Institute for Housing and Urban Development Studies (IHS), Erasmus University Rotterdam.