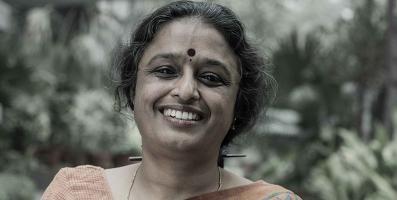 Nimmi Kurian is a Professor at the Centre for Policy Research. Her research focusses in particular on the border regions between South Asia and Southeast Asia, India's neighbourhood policy, federalism and foreign policy, transboundary water politics and comparative regionalism. Nimmi serves on the External Advisory Board of the India China Institute, The New School, New York and on the Fellowship Committee of the China Studies Postdoctoral Fellowship Program, Centre for China Studies, Ashoka University. She has held Fellowships from the India China Institute, The New School, New York and the Charles Wallace India Trust. She holds an MA, MPhil and PhD in International Relations from the Jawaharlal Nehru University.
Nimmi has written and published widely on alternative spatial imaginations of South Asia, a theme that is explored in detail in her two books India China Borderlands: Conversations Beyond the Centre (Sage, 2014) and India and China: Rethinking Borders and Security (co-author) (University of Michigan Press, 2016). She is one of the authors of the India Country Report (BCIM Joint Study Group, 2016) constituted by the Ministry of External Affairs, Government of India, that offers policy pathways for transforming economic geographies in South Asia.
Her recent publications include 'Victorious Outliers: India's Border Regions and the Contested Memory Politics of the Burma Campaign', (co-authored) India Review, (University of Wisconsin-Madison 2021); 'Re-engaging the 'International': A Social History of the Trans-Himalayan Borderlands', Journal of Borderlands Studies, (Joensuu, Finland, 2020); 'India as the Engine of Recovery for South Asia: A Multi-Sectoral Plan for India's COVID-19 Diplomacy' (co-authored), Centre for Policy Research, August 2020; 'Flows and Flaws: Questioning River Hierarchies of the Brahmaputra' in Srinivas Chokkakula (ed.), India's Water Federalism: New Perspectives for Public Policy (Hans Seidel Foundation, 2022, forthcoming).