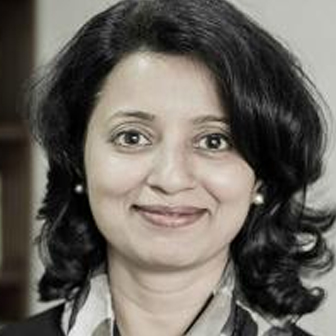 Shylashri Shankar is a senior fellow at CPR. Her intellectual and research interests include constitutionalism and religious freedom, 'activism' and policy making by the judiciary, impact of anti-terror laws on civil liberties, conceptual history and migration of ideas between judiciaries, urbanisation and old cities, and the political economy of anti-poverty initiatives. She is currently working on an urban ethnography of a sixteenth-century neighbourhood in Hyderabad.
She is the author of Scaling Justice: India's Supreme Court, Anti-Terror Laws and Social Rights and co-author (with Raghav Gaiha) of Battling Corruption: Has NREGA Reached India's Rural Poor. She has also written on judicial activism in India and Sri Lanka, transformative courts in the Global South, cross-judicial engagement on secularism in India, Sri Lanka and South Africa, ethnic conflict in South Asia and the Middle East, and on the politics and impact of anti-poverty programs.
She has held academic positions at the University of Texas at Austin and the Center on Religion and Democracy at the University of Virginia. In June 2011, she was a Bellagio Fellow at the Rockefeller Centre in Bellagio, Italy.
Shylashri has a PhD from Columbia University, an MSc from the London School of Economics and Political Science, an MA from the University of Cambridge, and a BA from Delhi University.