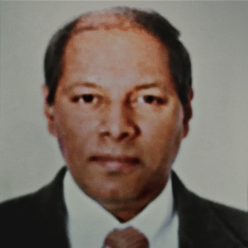 Ambassador Gautam Mukhopadhaya joined the Centre for Policy Research as a Senior Visiting Fellow in June 2019 after a career in the Indian Foreign Service during which he served in various capacities in Indian Embassies and Missions in Mexico, Cuba, France, and the United Nations; the Ministry of Defence of India (2002-05); and eventually as India's Ambassador to Syria (2006-08), Afghanistan (2010-13) and Myanmar (2013-16). He also re-opened the Indian Embassy in Kabul in November 2001 as Charge d'Affaires after the ouster of the Taliban in Afghanistan in November 2001.
Ambassador Mukhopadhaya's current areas of interest at the Centre include Afghanistan and Myanmar, India's Act East policy, and regional cooperation involving South and South East Asia with a focus on the North East of India on which he hopes to stimulate some policy work at the Centre. His other current affiliations include an association with the NITI Aayog's 'NITI Forum for the North East' as an Advisor, and Chair of a CII Task Force on economic ties with Cambodia, Laos, Myanmar and Vietnam (CLMV countries).
Mukhopadhaya's diplomatic career has been notable for the range of his professional experience covering media, culture, human rights, development, defence and security issues. He graduated from Delhi University with a Bachelor's degree in History and a Masters in Sociology. He is an alumni of the National Defence College of India (2001) and has also worked at the UN Headquarters in New York as a Consultant on Social Development (September 1999-August 2000) and as a Visiting Fellow at the Carnegie Endowment for International Peace in Washington DC, (October 2009-March 2010). He also handled the Festival of India in France (1985-86). His extra-curricular interests include Indian and world music, and travel, with a special interest in the North East of India and South East Asia.