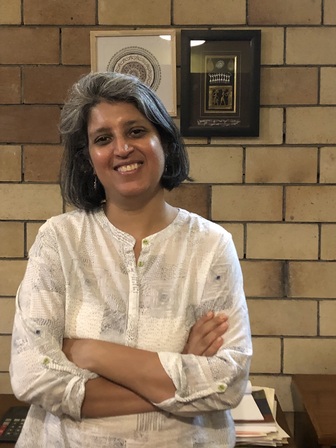 Kanchi Kohli is a researcher, educator and communicator of environmental law and policy. Her work areas cover the fields of environment, forest and biodiversity regulation and governance in India. Her policy research and practice explores the links and gaps between law, development, sustainability and environmental justice.
Kanchi has authored several reports, research papers and popular articles as part of her work. She co-authored the coursebook Development of Environmental Laws in India (Cambridge University Press, 2021) and co-edited Business Interests and the Environmental Crisis (SAGE-India, 2016). Since 2004, she is co-editor of Forest Case Update, a public information service on forest and wildlife cases in the Supreme Court of India.  She co-authored The Case for the Commons, a six part e-publication on the implementation by state governments of the 2011 Supreme Court judgment on the protection of common lands in India. Her twitter platform #lawforall publicised significant aspects of Indian environmental law for a year and was regarded as an innovative form of environmental law pedagogy.
Kanchi is an Associate Editor of the quarterly magazine Current Conservation. Kanchi teaches environment law and development courses at government training institutes and universities.,
She was selected to the International Visitors Leadership Program (IVLP) of the US government in 2012. She was also was awarded the Fulbright Fellowship in 2013 and was affiliated to the Boalt Law School, University of Berkeley, California.