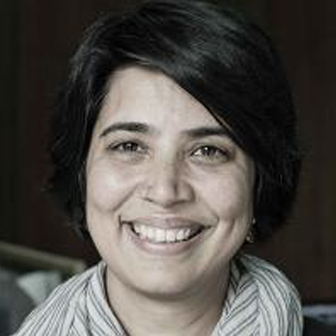 Manju Menon is a senior fellow at CPR, where she undertakes research, writing and community projects on environmental justice and the politics of resource rights. Manju has engaged with India's environmental laws and policies for over two decades. She has investigated legal and social processes in the context of the siting, approval and regulation of mining, power generation and construction projects in urban and rural contexts.
Manju's ongoing research projects examine the role of governments, courts and citizens in environmental law making and enforcement. She co-designs and supports community based projects that aim to use environment, pollution, land and forest laws to protect socio-ecological commons, public health and community livelihoods. She contributes to the fields of enviro-legal and policy practice and research through discussion forums and project collaborations with activists, students, law practitioners and administrative institutions.
Manju has published on these topics widely. She co-edited Business Interests and the Environmental Crisis (Sage Publications, 2016), a volume of papers by academics and activists on environmental policies that have borrowed economic definitions and principles. She has authored several book chapters, academic papers and articles in the media. Manju has published several key reports on the state of India's Environment Impact Assessment and environmental compliance, coastal regulation, forest governance and land use change.
Manju holds a PhD from University of Technology Sydney and a Master's degree from the Tata Institute of Social Sciences. Manju was awarded the Nehru-Fulbright fellowship in 2011. She is a member of the UTS Climate Justice Research Centre and of Kalpavriksh, an environment research group.