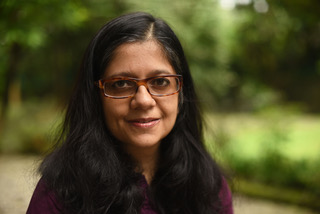 Arkaja Singh is a Fellow at the Centre for Policy Research (CPR) and a part of the State Capacity Initiative at CPR. Her current work is focussed on regulation of markets. She has several other areas of interest that include municipal government, informal settlements, land, water and sanitation (and especially the issues around sanitation labour and manual scavenging), and the interface of law and the Indian administrative state. Comparative project, 'Elevating Water Rights to Human Rights' in collaboration with the Chr. Michelsen Institute, Bergen considers varying and multiple mobilisations of the 'right to water' in international context. Recently completed a study of state response to India's 'crisis of hunger' brought about by the CoVID-19 pandemic, considering issues of state capacity in the organisation and delivery of the response.
Other recent work includes a study of federal relations in the context of water resources and environmental governance in India. Previously managed SCI FI II (sanitation), in which she was responsible for managing research on institutions and finance, social interface of technology and engineering and on social and gender dynamics of sanitation. Her work included development law and institutional frameworks for the management of wastewater and faecal sludge, and various laws and legal responsibilities relating to sanitation work and the elimination of manual scavenging. Before that, she worked in development sector consulting and research.
Arkaja studied law at the National Law School of India University, Bangalore and has a LL.M. from the School of Oriental and African Studies, London.