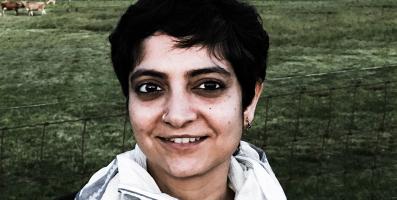 Mekhala Krishnamurthy is a Senior Fellow at CPR and Associate Professor of Sociology and Anthropology at Ashoka University.
Over the last fifteen years, Krishnamurthy's research, publications, policy and professional engagements have involved work within and across a range of field sites and subjects, including women's courts and dispute resolution, community health workers and public health systems, agriculture and agricultural markets, and land, water and livelihood security. This has placed her in a variety of roles at the intersections of and in partnerships between academia, public policy, government, the private sector, and grassroots civil society organisations.
Krishnamurthy's longstanding area of research interest and commitment, which she is currently pursuing in a number of field-based and writing projects, involves understanding the institutional dynamics and everyday life of the state, market and economy in contemporary India. At CPR, she is engaged in building up a new initiative on state capacity.
Krishnamurthy is also a Non-Resident Visiting Scholar at the Center for the Advanced Study of India (CASI) at the University of Pennsylvania. She has trained at Harvard University (AB in Social Studies), the University of Cambridge (MPhil in Social Anthropology) and at University College London, where she completed her PhD in Anthropology as a UCL Global Excellence Scholar.