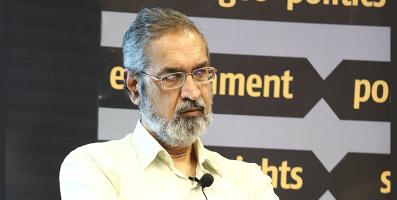 Deepak Sanan is a Senior Visiting Fellow at CPR. Major areas of his interest include public policy in the areas of state capacity, land governance, public finance, water and sanitation.
He is a former civil servant, living in Himachal Pradesh. He retired from the Indian Administrative Service, the centrally recruited senior civil service of India in January 2017. He was allocated to the state of Himachal Pradesh. His other current affiliations include advising at the National Council of Applied Economic Research (NCAER), Delhi and the Indian Institute for Human Settlements (IIHS), Bangalore on a variety of subjects related to his experience and special interests. In particular, he heads the Centre for Land Governance at the IIHS and the Land Policy Initiative at NCAER.
Sanan has published regularly on public policy issues with an interest specially in creating incentives to more effectively use Central funds to overcome State budget constraints and improve governance. He has a special interest in designing schemes of inter-governmental financial transfers that can improve institutional arrangements at state and local government level to enhance the effectiveness of these transfers and service delivery especially in basic services. He has undertaken many assignments over the years as a consultant with the World Bank, The International Fund for Agricultural Development (IFAD), The Department for International Development (DFID), The Institute of Development Studies (IDS Sussex) and AusAid relating to his skills and experience in public finance, urban and rural development and especially in relation to the water and sanitation sector in India. He has also been on the staff of the World Bank as the India Country Team Leader in the Water and Sanitation Program (South Asia) for two years between 2005 and 2007.
Sanan has completed an MA Politics (International Relations) from Jawaharlal Nehru University, Delhi in 1979 and a BCom (Hons) from Sri Ram College of Commerce, Delhi University in 1977.