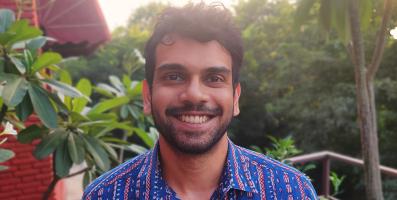 Karnamadakala Rahul Sharma is an Associate Fellow at CPR with the State Capacity Initiative (SCI). He researches and coordinates SCI's work on bureaucratic norms and culture, administrative reform, and engagements with state governments on training and capacity building, institutionalisation and institutional change, and the use of administrative data. He is a doctoral candidate at the Bren School for Environmental Science and Management at the University of California, Santa Barbara. His dissertation explores the role that non-financial incentives play in promoting pro-social and pro-environmental behaviour.
Rahul's work draws on his training in political science, public management, environmental governance and quantitative methods, and his sectoral interests are in natural resources management, energy access and rural development, urban environment, and municipal solid waste. He has served as the Associate Editor for the Journal of Environment and Development and Lead Author for the UNEP Global Environment Outlook for Cities 2021.
Previously, Rahul has ten years of experience in research and consulting work with ICEE at CPR, The Energy and Resources Institute (TERI), the University of Minnesota, and in various independent assignments. He has an MPP from the University of Minnesota (Humphrey School of Public Affairs) and was a postgraduate fellow at the School of Forestry and Environment Studies at Yale University.