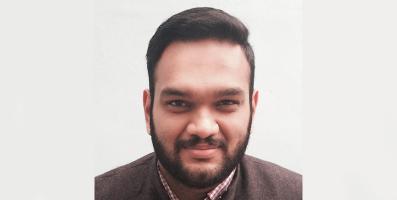 Bhargav Krishna was a Fellow at the Centre for Policy Research. His research interests span areas of health policy, environmental policy, and environmental epidemiology, with a focus on the impact of air quality and climate change on health.
Previously, Bhargav set up and managed the Centre for Environmental Health at the Public Health Foundation of India (PHFI), where he led work on air quality, climate, and health. In this capacity, he served on Union and State government expert committees on air pollution, biomedical waste, and critically polluted areas. He has also carried out work on health systems and sustainable development across several states.
Bhargav holds a Doctorate in Public Health (DrPH) from the Harvard T. H. Chan School of Public Health, a Master's degree in Global Environmental Change from Kings College London and an undergraduate degree from Anna University, Chennai. He is Adjunct Faculty at PHFI and Visiting Faculty at Azim Premji University where he teaches environmental health and health policy respectively. He is also co-founder of Care for Air, a Delhi-based non-profit working to raise awareness of air pollution among school children.