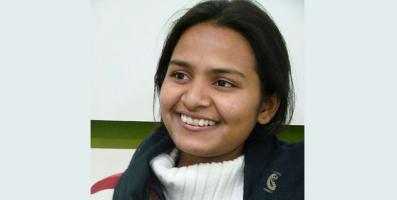 Bharti was Senior Research Associate at the Scaling City Institutions for India (SCI-FI) initiative, Centre for Policy Research and is a development sector practitioner. Her research focused on the issues of equity and inclusive, governance, capacity building, and community participation across both urban & rural water and sanitation space.
She has over 11 years of experience in the development space. Her area of work primarily concerns policy review, qualitative and quantitative research, project management, economic and financial analysis, business sustainability, business planning, financial modeling, and concurrent monitoring and impact evaluation.
In CPR, she has anchored projects in the space of both WASH and Land Planning and Housing (LPH). Under the SCI-FI WASH vertical, she has led UNICEF funded project on 'Developing Odisha Rural Sanitation Policy (ORSP)' and Bill and Melinda Gates Foundation (BMGF) supported study titled 'Compendium of Best Practices in the Urban Sanitation'. She has steered support to the Inclusive Sanitation Task Force in developing 'Framework and Checklist for City-Wide Inclusive Sanitation'. Currently, she is co-authoring a book titled 'Meeting Unmet Needs: Social innovations in Urban Sanitation'
Under SCI-FI LPH initiative, she has anchored two World Bank-funded housing projects – 'Poverty and Social Impact Assessment (PSIA) for Tamil Nadu Habitat and Housing project' and 'Preparation of Stakeholder Engagement Plan for Tamil Nadu Habitat and Housing project'. She has steered efforts in undertaking the FCDO funded study 'Re FORM: Lessons for Urban Governance futures from the Pandemic', wherein she was involved in the roll-out of research tools, evidence generation, outlining the recommendations, and developing the policy brief. She has been engaged in GIZ funded study 'Addressing Residential Vulnerabilities through Product Diversification'.
Prior to CPR, she has worked on projects of water governance, water management, water policies, housing for poor, low-cost housing microfinance, cooperatives, and rural livelihoods with institutions like World Bank, Food and Agriculture Organisation (FAO), International Water Management Institute (IWMI), UN, Deloitte, Central, State, and local governments think tanks, research institutes, and community-based organizations.
She is a graduate in Mathematics from Lady Shri Ram College, Delhi University and holds a master's degree in Rural Management from the Institute of Rural Management Anand (IRMA), Gujarat.