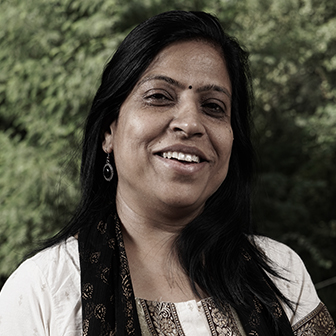 Anju Dwivedi is an Associate Fellow at the Centre for Policy Research working in the project, Scaling City Institutions for India (SCI-FI): Sanitation. She is an anthropologist and has been actively engaged with the development sector for over 25 years.
Her role focuses on managing and supporting the Water and Sanitation initiatives in SCI-FI. She has extensive experience on supporting non networked sanitation/(Feacal sludge Management (FSM) in urban and rural areas in Odisha. She has worked with a wide array of stakeholders including National and State government, Local governments- Panchayats and Urban local bodies, Civil Society organisations , poor and marginalised communities in rural and urban India, elected leaders at local governments and has been associated with many multilateral and bilateral projects in India. Before joining CPR, she has worked with the Support to National Policies for Urban Poverty Reduction Project, a partnership between DFID and the Ministry of Housing and Urban Poverty Alleviation to support the development of pro-poor urban policies in 20 cities across 15 states, with a focus on social development, monitoring and evaluation of housing schemes of the Ministry.
Her interest lies in community participation and inclusion. She has been passionate about promoting values and principles on participatory research and has been closely involved with developing participatory monitoring and Evaluation tools, carrying out impact assessments and evaluations of projects, conducting participatory trainings for master trainers in development as well as for youth and community based groups at the grassroots and conducting participatory research.