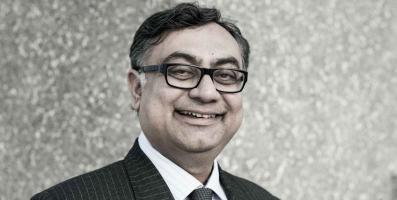 Shubhagato Dasgupta is a senior fellow at CPR and head of the Scaling City Institutions for India (Sci-Fi) Sanitation initiative. His current research focuses on drinking water and sanitation in India and the world, with particular reference to flagship government programs and service delivery challenges in smaller cities. Other major areas of work include urban infrastructure and service delivery financing, housing and slum rehabilitation, urban sector public finance, and urban environmental infrastructure planning, management, and investment, alternatives.
Before coming to CPR, Shubhagato led the Support to National Policies for Urban Poverty Reduction project, a collaboration between the UK's Department for International Development (DFID) and India's Ministry of Housing and Urban Poverty Alleviation to develop pro-poor urban policies in 20 cities across 15 states. Prior to this, he has also worked on issues of urban development with a wide range of other public, private, multilateral, and non governmental organisations, including as Senior Urban Specialist at the World Bank, Assistant Vice President at the Infrastructure Development Finance Company (IDFC), the Housing and Urban Development Corporation (HUDCO) and The Action Research Unit. In addition Shubhagato has also been worked on private sector participation projects in urban and drinking water programs in eastern and southern Africa for the International Finance Corporation and the Acumen Fund.
Shubhagato Dasgupta was trained as an architect at the Centre for Environmental Planning and Technology in Ahmedabad and holds an MSc in housing and development planning from the Development Planning Unit of the University College London. He is also currently undertaking a PhD at the Centre for Urban Studies at the University of Amsterdam.