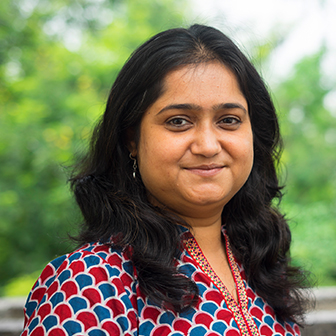 Anindita Mukherjee is an Urban Economist and works as Associate Fellow at the Centre for Policy Research. As part of CPR's Scaling City Institutions for India (SCI-FI) initiative, she anchors the research on demystifying the urban land-planning-housing intersections with specific focus on residential vulnerability among the urban poor. Currently, she is supporting Governments of Odisha and Punjab in forming strategies towards unlocking land tenure security enabling slum upgradation and improving inclusion of the urban poor settlements into the city fabric. She has supported in the formulation of various programmes and policies of national, state and local governments.
As part of CPR, she has worked extensively on areas related to economics of sanitation service delivery in India, monitoring and evaluation of public schemes and programmes, in economic and planning issues related to urban development, land management and urban sanitation. Her key sectors of expertise include urban economics, slum upgradation, inclusion, housing & urban basic services (water & sanitation) for the poor, and other marginalized sections of the society, faecal sludge management (FSM), among others.
Spanning almost 18 years of her career, she has worked with different sector partners; Government agencies such as the Ministry of Housing and Urban Affairs, various State Governments, urban local bodies in Kolkata, civil society organisations, other bilateral agencies such as erstwhile DFID, GIZ India and the World Bank. Anindita has a specialization in Statistics and Econometrics.