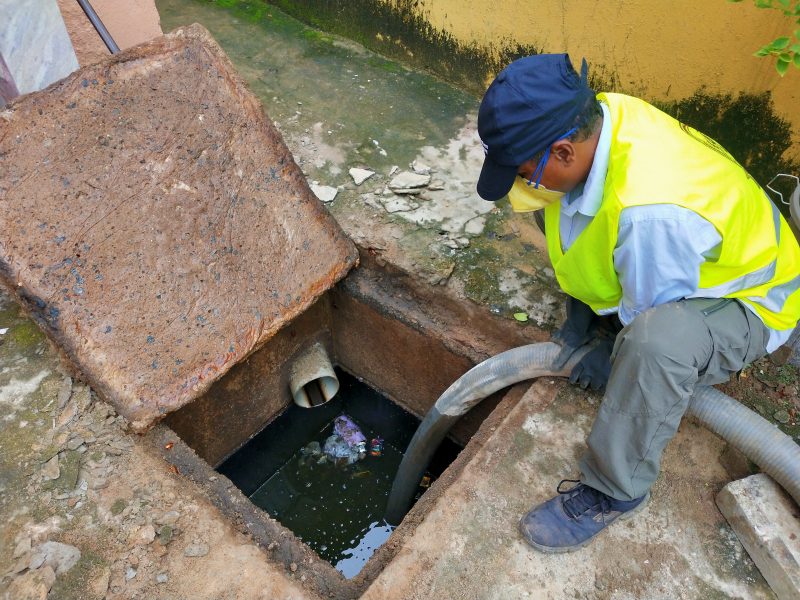 The Centre for Policy Research turns fifty this year. Fifty years in the service of Indian policymaking, of keeping a robust conversation between the government, policymakers and the Indian populace alive – this is indeed a moment of pride and reflection for us. As we celebrate this special milestone, we present some snippets of our impact on the Indian policy sphere over the years in various areas of research.
This edition of Policy in Action is dedicated to our work on Sanitation in India. In 2013, CPR's Scaling City Institutions for India Initiative (SCI-FI) started its research and policy action on alternative governance and technical approaches to improving public health outcomes. At the time, even though two generations of public programs had supported sanitation in India, it was still globally known as amongst the weakest countries regarding sanitation outcomes. The work done by the SCI-FI initiative since then has significantly changed this scenario and has driven policy and social acceptance of alternative sanitation models including city and state-wide urban Faecal Sludge Management and Urban-Rural Convergence.
Here's a snapshot of CPR's work on sanitation over the years:
Until 2013, Indian policies and public investments only supported underground sewerage as the singular approach to environmental sanitation and wastewater management in urban India. As a result, approximately only 200 large Indian cities out of the more than 4000 Indian towns had partial coverage of sewerage. CPR's research in the area of Sanitation through its SCI-FI initiative focused on bringing this anomaly to the fore and engaged in significant discussions with the government to show that Safely Managed Sanitation target of the SDGs was possible with implementing citywide Faecal Sludge Management systems in small towns.
In 2015, the SCI-FI and Practical Action with the support from the Gates Foundation (BMGF) and Arghyam initiated Project Nirmal. This was in partnership with Odisha's Housing and Urban Development Department (H&UDD), District Administration, and Municipal governments in two medium towns of Dhenkanal and Angul. Building on the success of these pilot projects, the Odisha government scaled up the efforts to all 115 cities and towns in the state (as per State MIS) and revised the Odisha Urban Sanitation Strategy 2017 and developed the Odisha Urban Sanitation Policy 2017 even before the national policy. Furthermore, as momentum around alternative sanitation grew, the SCI-FI initiative as a part of the NFSSM alliance, supported the Ministry of Housing and Urban Affairs to develop a National Faecal Sludge and Septage Management Policy, 2017.
In 2017, CPR started deep diving into research on rural areas and environmental sanitation. Based on these findings, the SCI-FI initiative introduced the concept and definition of "Large Dense Villages (LDVs)". This was referenced by the former Secretary (SBM-G), Ministry of Jal Shakti, at an International Conference in Chennai 'FSM4' in 2017 acknowledging the growing importance of alternative strategies for liquid waste management including FSM in LDVs.
CPR and UNICEF, with support from the District Government of Dhenkanal, ULBs and Panchayati Raj Institutions (PRIs) piloted a novel "urban-rural convergence" in Dhenkanal district and supported the preparation of the Odisha Rural Sanitation Policy 2020, one of India's first state-level rural policies. Based on the pilot demonstrations, the Government of Odisha scaled up the model across the state. The urban-rural convergence model has received significant traction in the national policy owing to the uniqueness and replicability of this approach. The Government of India released a notification on 14th September 2021 urging all state governments to adopt an integrated approach by urban and rural authorities for convergent action on FSM and Plastic Waste Management (PWM).
Also, based on the successful approach where SBM Gramin funds were utilised for upgrading urban infrastructure to serve rural households in Odisha, the Department of Drinking Water and Sanitation, Ministry of Jal Shakti advised state government departments responsible for the Swachh Bharat Mission – Gramin to allow funds from the rural program to be applied to urban local bodies to serve rural panchayats. This is a path-breaking notification with possible long-term governance impacts, as India's urbanisation proceeds.
In 2021, Dhenkanal Municipality was felicitated with the ISC-FICCI Sanitation Award for the 'Best Faecal Sludge and Septage Management Model'. In 2022, CPR won the ISC-FICCI Sanitation Awards 2022 for 'Best Non-Profit Engagement Model in Sanitation: Urban for spearheading the pilot implementation of the urban-rural convergence model in Dhenkanal'.
To know details about CPR's work on Sanitation, you can visit our website at https://cprindia.org/researcharea/sanitation/ or the work of the Scaling City Institutions for India Initiative at https://cprindia.org/research/scaling-cities-institutions-for-india/
Stay tuned for our next pop-up edition of Policy in Action, coming soon!